1-2-3 Smile Program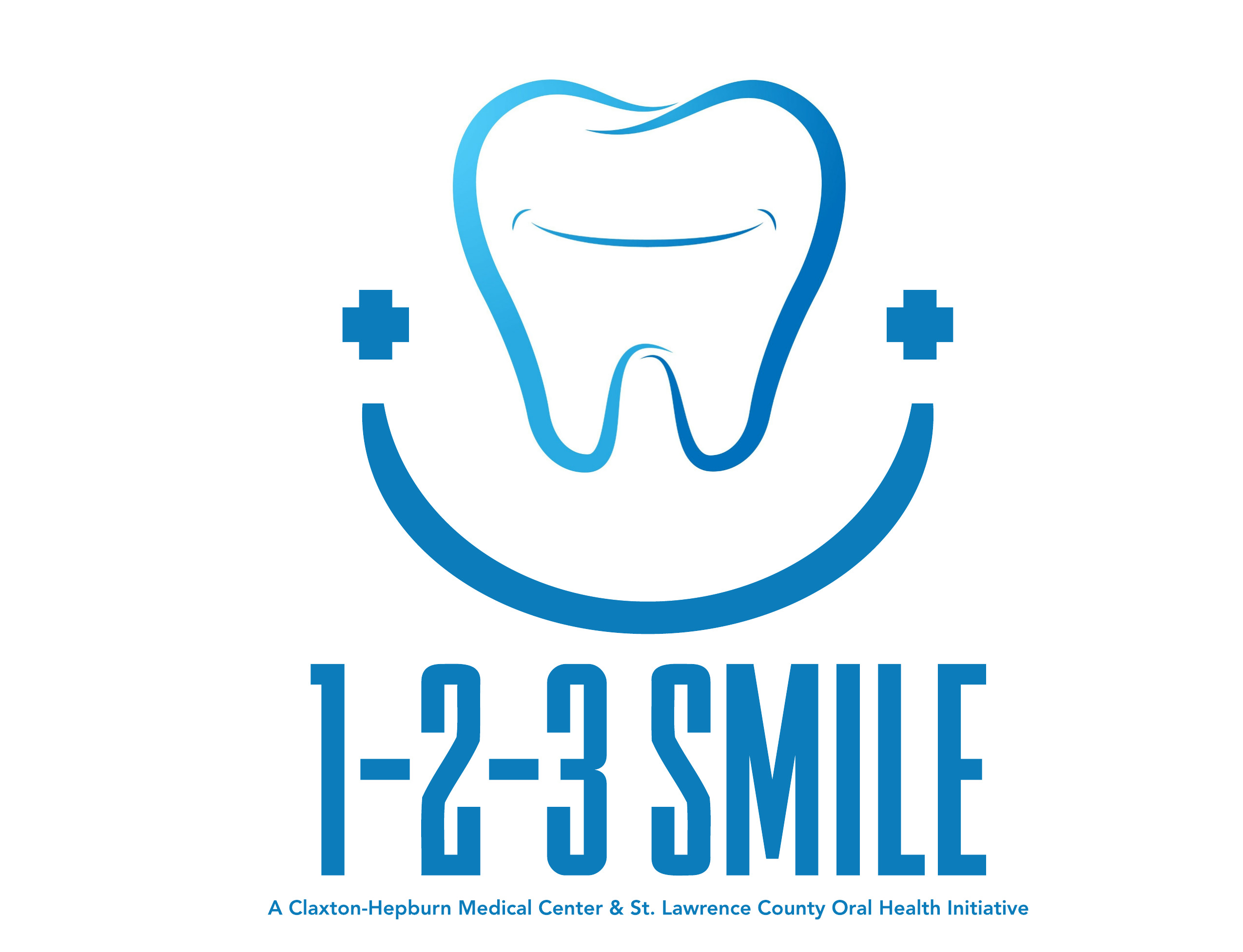 The problem of dental caries (cavities) in early childhood in St. Lawrence County is a large one. One of the significant problems in St. Lawrence County is the absence of pediatric dentists, and only a few general dentists see children. 67.2% of 3rd-grade children in St. Lawrence County have dental caries compared to 25.3% in the Albany area, as reported by the Bureau of Dental Data in 2012. More than 28% of St. Lawrence County children have caries when they enter Kindergarten.
The "123 - Smile" Oral Health Program, organized by Dr. Kome Oseghale and her team at Claxton-Hepburn Medical Center (CHMC), addresses this problem by adopting preventive intervention care in her primary care office by conducting:
Oral examination/screening/risk assessment at routine well-child check-up
Anticipatory Guidance/ Caregiver Education
Application of fluoride varnish and early referral for decayed teeth.
The program, launched in 2020, has applied over 300 fluoride applications to children aged six months to six years in the practice. The long-term goal is to have all the pediatric primary care providers in St. Lawrence County adopt this program in their medical practices to increase the earlier access of children to preventative dental services in their medical home.
What is fluoride varnish?
A dental treatment that prevents and slows tooth decay (cavities). Tooth decay is one of the most common preventable diseases seen in children
Fluoride varnish is a temporary protective coating that is painted on teeth to help prevent new cavities and to help stop cavities that have already started.
How does fluoride help teeth?
Fluoride mixes with tooth enamel, the hard coating on teeth, to make teeth stronger and more resistant to cavities.
Fluoride varnish works with saliva to protect tooth enamel from plaque and sugar.
Fluoride varnish prevents new cavities from forming and can slow down or stop decay from getting worse.
Is fluoride varnish safe?
It is quick, easy, and safe for children of all ages.
It does not hurt.
A very small amount is used and hardens fast. Almost no fluoride is swallowed. ▪ Fluoride varnish is safe to use, even if your child gets fluoride from other sources, such as from drinking water, tooth paste, prescription fluoride, vitamins, or formula.
How is it put on the teeth?
The varnish is painted on the teeth. It is quick and easy to apply and does not have a bad taste.
There is no pain, but your child may cry because children don't like having things put in their mouths.
Your child's teeth will be yellow after the fluoride varnish is painted on, but the yellow color will come off when you brush your child's teeth tomorrow.
How long does fluoride varnish last?
It lasts several months.
The fluoride coating will work best if it is painted on the teeth 3 - 4 times a year. Why is my doctor/health clinic using fluoride varnish?
Your doctor cares about your whole child's health – including their mouth and teeth!
While children should get regular dental checkups, your doctor can check the mouth for problems and provide fluoride varnish to keep teeth healthy in between visits. Your doctor can also refer you to a dentist if you don't have one.
How can I get this for my child?
Contact the Claxton-Hepburn Pediatrics team to schedule an appointment today at 315.713.6770.