One quick trick to cut down on salt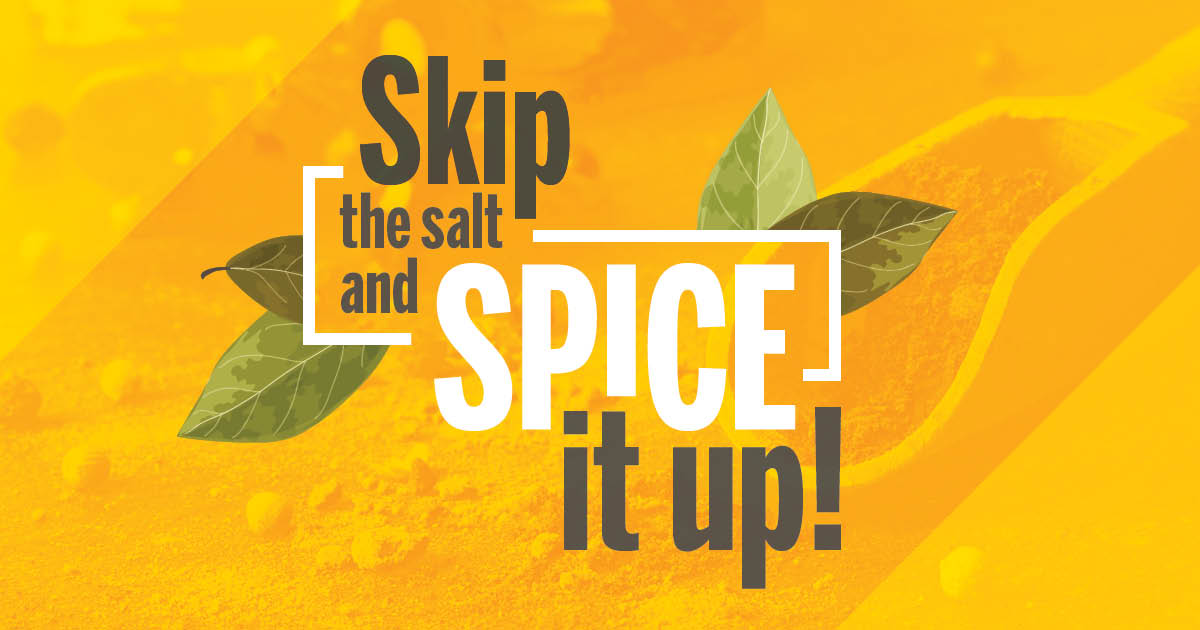 March 10, 2019—Like many Americans, you might have been told to cut back on salty foods. Why? Because a diet rich in sodium—the main component of salt—comes with health risks. These include high blood pressure, which makes stroke and heart disease more likely and can lead to kidney damage in the long term. But there are ways to reduce your salt intake and keep everything tasting great.
Spice up your life
You don't have to rely on salt to season your meals. Herbs and spices add flavor without increasing sodium levels. When setting up your salt-free spice rack, make sure to include the following basics:
Freshly ground black pepper.
Cayenne pepper.
Oregano.
Cumin.
Garlic powder (not garlic salt).
Onion powder (not onion salt).
Bay leaves.
Curry powder.
Thyme.
Paprika.
Nutmeg.
Turmeric.
Clove.
Cinnamon.
Chile powder.
Italian herb blend.
If you're a beginner when it comes to spices, season lightly at first. You can always add more as you go. And once you get the hang of spicing up your kitchen, you may not even miss the extra salt.
Avoid the saltiest foods
For most people, the vast majority of dietary sodium comes from packaged and prepared foods, not from adding salt to food themselves. So you may want to switch to low-sodium varieties of the so-called "salty 6," which are:
Bread and rolls.
Sandwiches.
Soup.
Pizza.
Cold cuts and cured meats.
Poultry.
Learn more about which foods are high in sodium.
Sources: Academy of Nutrition and Dietetics; American Heart Association; National Kidney Foundation; U.S. Food and Drug Administration